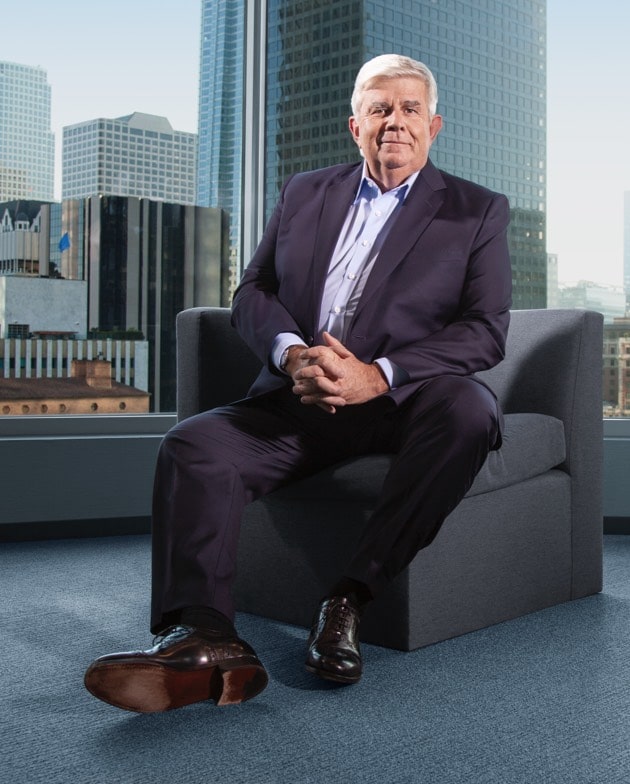 Century City | Los Angeles | Oakland | San Diego | Virtual Services
Hon. Scott M. Gordon (Ret.)
Mediator | Arbitrator | Judge Pro Tem | Discovery Referee | Parent Plan Coordinator
"The resolution of disputes allows parties to move to the next phase of their lives with certainty. Helping litigants find that direction with professionalism, expertise, and compassion is at the heart of mediation and litigation."
Practice Areas
Business and Commercial Contracts
Civil Rights
Domestic Violence
Elder Abuse
Family Law
Hague Petitions
Legal Malpractice
Mass Tort
Sexual Assault Claims
Education
Certificate, Harvard Negotiation Institute
J.D., Southwestern Law School
B.S., California State University, Dominguez Hills
Biography
Judge Gordon served on the Los Angeles Superior Court for 17 years and spent nine years in leadership positions as the Assistant Supervising and Supervising Judge of the Family Law and Criminal Divisions. He was appointed by the Chief Justice of California as a voting member on the Judicial Council of California, the policy-making body for the Judicial Branch.
During his tenure in the Family Law Division, he handled thousands of cases, many of which were complex, high-profile business, sports and entertainment cases. He presided over trials and settled cases involving the most complex property, business, and child custody issues.
Judge Gordon has unique experience handling international child custody disputes and child abduction cases. He was appointed by the Chief Justice of California to provide technical assistance to California judges regarding the Hague Convention on the Civil Aspects of International Child Abduction and was named by the United States Department of State to be one of the four judges in the United States to serve on the International Network of Hague Convention Judges.
Judge Gordon has extensive experience in issues dealing with law enforcement and police misconduct cases. He previously served as a police officer and detective for the Santa Monica Police Department and as an Instructor for the Los Angeles County Sheriff's Department, Los Angeles Police Department, and the FBI. As a deputy district attorney, he was the first former law enforcement officer selected to serve in the Special Investigations Division responsible for the investigation and prosecution of officer involved shootings and police misconduct.
He is known for working closely with counsel to find fair, creative, and individually tailored solutions to settle the most complicated disputes. He recognizes that every case presents unique issues and that it is essential to understand each party's interests, needs, and concerns to find a resolution to the dispute.
He has served as an adjunct professor of law for 30 years.
Experience
Judge, Los Angeles County Superior Court (2010–2019)
Superior Court Commissioner, Los Angeles County Superior Court (2002–2010)
Adjunct Law Professor, Southwestern Law School (1989–2019)
Deputy District Attorney, Los Angeles County District Attorney's Office (1986–2002)
Police Officer / Detective, Santa Monica Police Department, (1978–1985)
Professional Achievements and Memberships
California Chief Justice's Award for Exemplary Leadership
The Spencer Brandeis Award, Los Angeles County Bar Association Family Law Section
Family Law Judicial Officer of the Year, American Academy of Matrimonial Lawyers
Ethel Levitt Award for Humanitarian Service
Judge of the Year, Los Angeles County Bar Association Criminal Justice Section